Image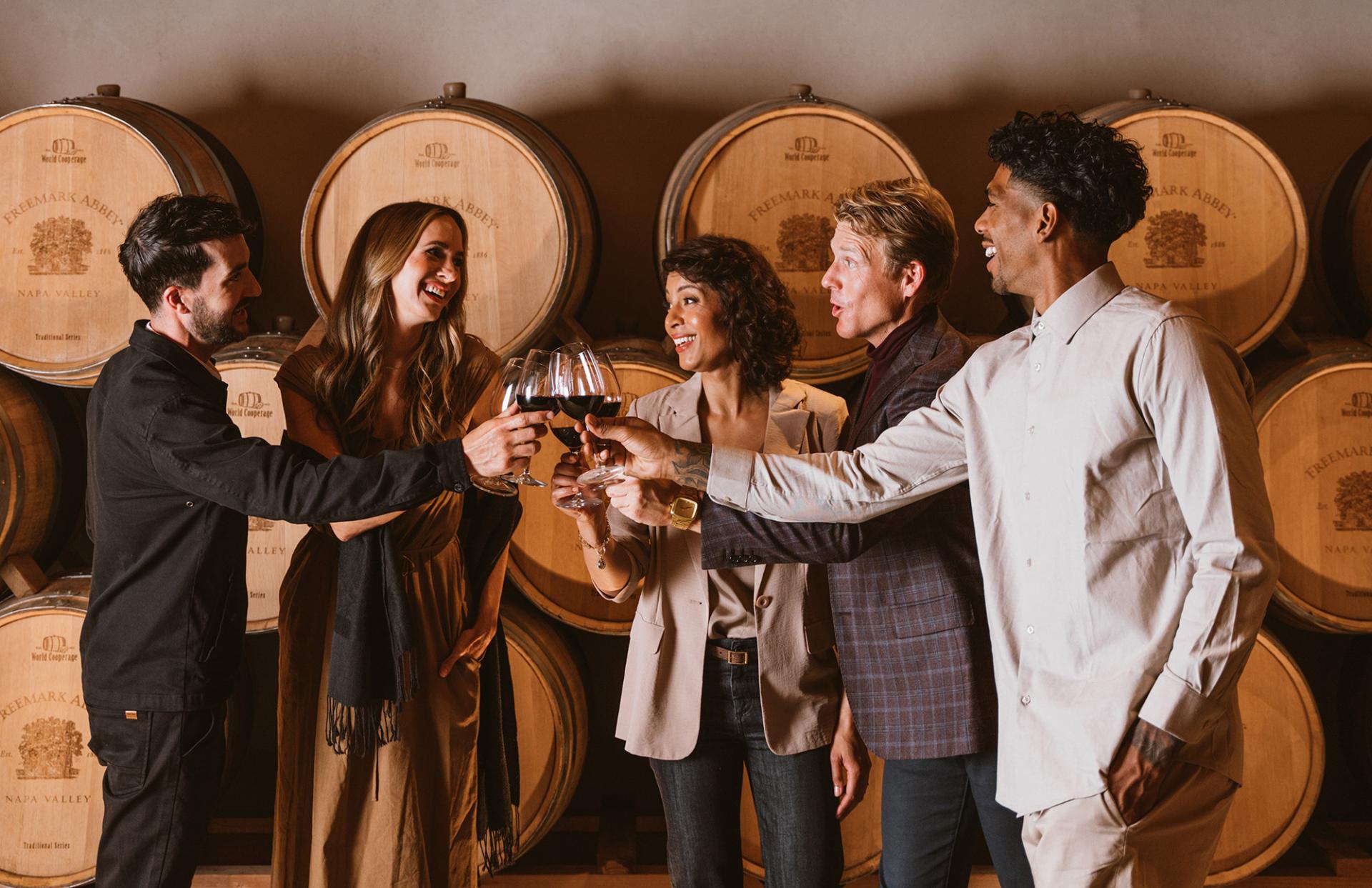 Josephine Club
A Napa Cabernet Club Like No Other
Josephine's Cellar is a Napa Cabernet club like no other. It offers a complete look at the winery's historical collection.
Named for the 19th-century founder Josephine Tychson, the club provides access to the extensive Freemark Abbey library. The opportunity to experience a three- or four-decades-old Cabernet Sauvignon in the historic St. Helena winery cellar is what sets Josephine's apart from other winery clubs.
Specially created for red wine collectors, Josephine's Club members are guaranteed a share of Freemark Abbey's most distinctive wines, unlimited entry to tasting room experiences, access to the renowned library cellar, and exclusive activities.
JOSEPHINE'S CLUB MEMBERSHIP FEATURES INCLUDE:
Six Bottles per Club Shipment
Pricing starting at $850 per shipment
Club shipments in February, May, and October
Complimentary Club Shipping
Special Member Pricing 20% off
Access to our exclusive new Members Lounge
First access to our expansive library program
Guaranteed Allocation offerings
Exclusive weekly club member promotions
Intimate RSVP only member events
VIP Tasting experiences
Image