From Judgment of Paris to St. Helena Wine Icon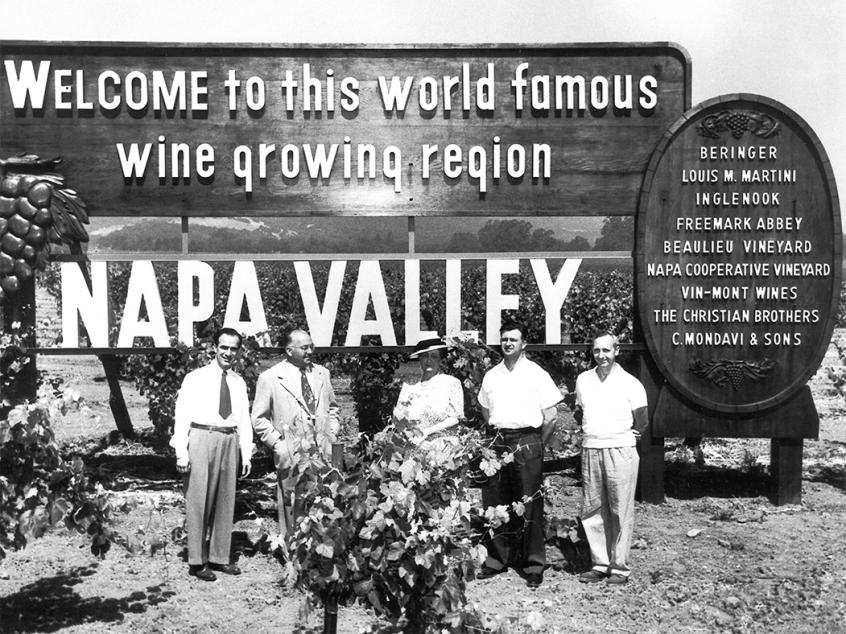 Welcome to Napa Valley
They were the signs of things to come for St. Helena and the greater Napa Valley.
Thanks to a convincing showing by the handful of wineries represented at The Judgment of Paris tasting in 1976, the victory of Napa Valley and the North Coast over Bordeaux and Burgundy signaled a new era for the California wine industry.

But well before the symbolic tasting between France and California in glamorous 1970s Paris, an actual sign appeared—two of them, in fact, erected in the viticultural hinterlands of late 1940s Napa Valley. They're still there, welcoming visitors at northern and southern stretches of Highway 29. 

Of the nine Napa wineries originally incorporated into Wooden Valley artist Roland Hauck's iconic "Welcome" signs in 1949, only one would figure in the groundbreaking Paris competition organized by English wine merchant Steven Spurrier just over a quarter century later: the historic St. Helena winery, Freemark Abbey.
 
Spurrier's famous inclusion of the Freemark Abbey 1969 Cabernet Sauvignon and '72 Chardonnay still resonates today. Few people are more attuned to the significance of the event than Freemark's Winemaker Emeritus, Ted Edwards.

"The Paris tasting of 1976 really catapulted Freemark to the world stage in the late 70s," Ted said during a recent interview. "It established the winery as a significant leader-pioneer of ultra-premium wines in the Napa Valley."
A New Generation of American Winemakers Inspired by the Judgement of Paris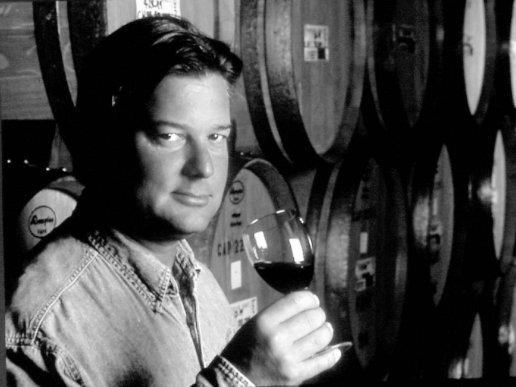 The veteran winemaker, who decided right out of UC Davis in 1980 to focus on making Cabernet Sauvignon, acknowledged that the competition in Paris four years earlier had been a big part of what drew his attention to the wineries in and around St. Helena. "I saw the Freemark job get posted on the job board at UC Davis. I knew this would be the best place for me to learn and start my career because of the reputation. The Judgment of Paris had a lot to do that."

Freemark Abbey Direct to Consumer Manager Chris Jahns shares Ted's historical view. He said in a separate conversation that he believes the Judgment was "kind of a watershed moment for the Napa Valley" that continues to have legs in 2017.

"Ted's winemaking at Freemark is very much rooted in a classic style, so the Judgment of Paris is very relevant for us," Chris observed. "We were innovative back then, and we continue to be, but it's always been about, 'How can we make the best wine possible?' It's not chasing fads. Our involvement in the Judgment of Paris and the continuation of that style define who we are as a winery."
A Classic St. Helena Wine Tasting Experience with a Modern Twist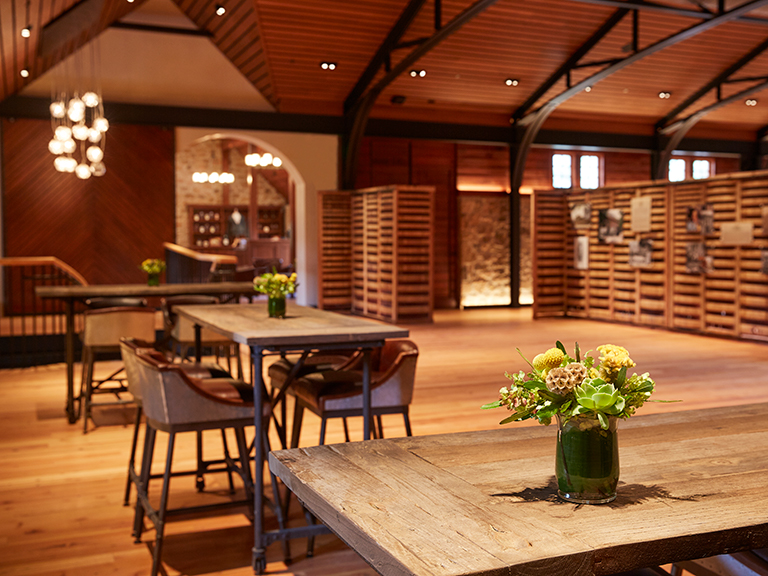 Building upon Ted's long winemaking tenure, Chris and his team at the newly renovated Freemark Abbey are working to broaden that definition, particularly via its respected hospitality programs. Open to the public, the winery is a user-friendly destination minutes north of St. Helena. Tasting options in the historic space start with traditional, at-the-bar experiences, where first-time visitors or casual tasters get an introduction to Freemark Abbey's red and white wines: Cabernet, of course, but also Merlot and Cabernet Franc; and four whites, Sauvignon Blanc, Viognier, and Ted's legendary Chardonnay, an elegant version reminiscent of the wine that stunned French critics in Paris four decades ago.

From there, the program shifts to Ted's specialty, Cabernet Sauvignon, through three unique, seated tasting options: the popular Cabernet Comparison; the Collector's Tasting, geared towards savvy tasters and visitors with room in their cellars back home; and "the pinnacle of our tasting experiences," as Chris described it, the Wine Library Tasting.

In the Cabernet Comparison, four different Freemark Cabernet Sauvignons are poured side-by-side. He explained that this tasting is for guests to compare Napa Valley AVAs like Rutherford, Spring Mountain, and Mount Veeder and "also look at the complexity when you're going from a macrocosm of the whole of the Valley all the way down to the Bosché or Sycamore, which are single-vineyard wines."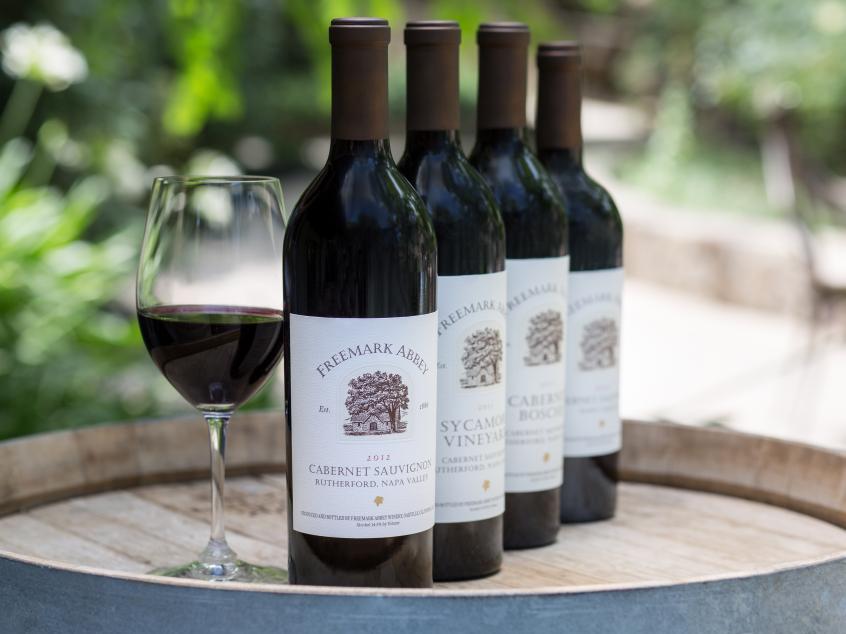 As a wine enthusiast from Texas and two-time visitor to Napa Valley, Matt Wehrly found the Cabernet Comparison experience much to his and his wife's liking when they brought friends along at the end of 2016. The Dallas software Account Director travels to the Bay Area regularly for work but finally decided last year that Napa Valley—and Freemark Abbey—deserved a visit. 

"The hospitality was great, and we really liked the building itself and its rustic look compared to other St. Helena wineries we visited," Wehrly said over the phone. 

He and his wife, Stacy, and their friends encountered a friendly greeting at the bar when they first arrived. "We liked the overall experience, especially because after the tasting, we took our glasses of wine down to the wine library and were told about the history of Freemark Abbey. We all got to see wines that were made during our birth years. It was a casual tour of the place, but for me, of my two visits to Napa Valley, these were my favorite wines and winery to visit."

Wehrly added that he and Stacy would like to try Freemark's Wine Library Tasting on a future visit. If they hurry, they can enjoy Chris and his team's current "pinnacle" tasting of four stunning vintages from Bosché or Sycamore, the single-vineyard Rutherford Cabernets.
One of the Largest Wine Libraries in the US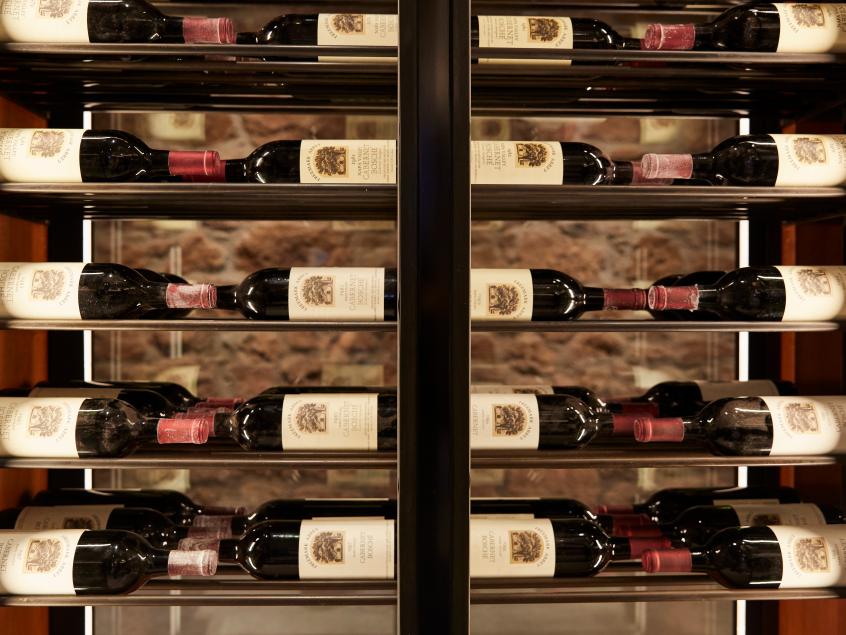 "The Wine Library Tasting takes place only in our library room, and it's a look at one of our two single vineyards," the Direct to Consumer Manager shared. "Right now we're on Sycamore, so we'll taste guests on the 2013, which is the current release; then we'll also taste them on the 2007, the 1997, and the 1987 Sycamores. So they get to go back and taste three different decades of wine. And it's really designed to let people know not just how our wines, but how Cabernets from the Napa Valley age and evolve and develop."

As Freemark Abbey's resident "historian," Ted Edwards knows all about this development and ageability. Many of the bottles in the winery's library follow the timeline of his own illustrious career. Yet to Ted, even after all he's seen and accomplished in Napa Valley, it's still an exciting time to be making wine in St. Helena. He noted that the community of St. Helena wineries has grown tremendously in the past 30 years.

"With the new wineries, and all of the new restaurants, St. Helena truly has matured into a destination for people interested in food and wine. With our new renovation, we underscore our commitment to this education and enjoyment."
An Illustrious Past and a Promising Future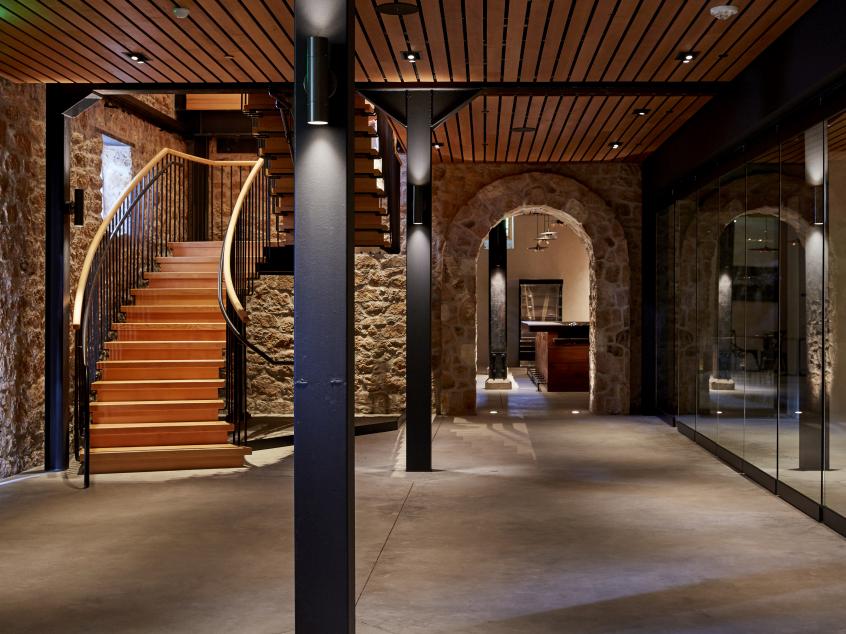 And while he can look fondly back at the 1970s, his time at UC Davis, and the momentous Paris competition in '76, the veteran winemaker has his attention firmly fixed on the present and future of Freemark Abbey. 

"Winemaking—or winegrowing, if you will—has changed, but the history remains. We're pioneers, then and now, making ultra-premium table wines. Our wines of today are even better than the wines that were in the Judgment of Paris."

To book a wine tasting or one of Freemark Abbey's Unique Experiences, or for questions, please send an email to Direct to Consumer Manager Chris Jahns: info@freemarkabbey.com.