An Interview with Master Sommelier Thomas Price
Master Sommelier Thomas Price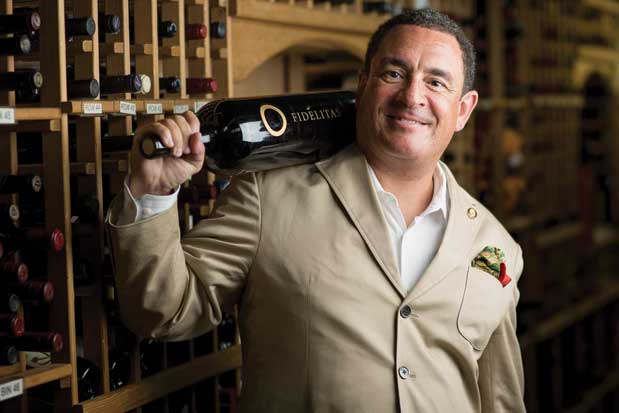 What is a Master Sommelier?
When they began it in 1977, few of the Court of Master Sommeliers pioneering founders could have imagined the extent to which their efforts to engage both the wine industry and the public in 1970s America would influence drinking preferences 40 years later. Today the Court, along with the UK-based Institute of Masters of Wine, is the leading body for wine education in the U.S. and abroad. Its members hold influential positions across a broad spectrum of the wine industry, from Michelin-starred restaurants and national retailers to artisan wineries and multi-state distributors.

The famous difficulty of achieving the Master Sommelier credential is reflected in its professional membership in the U.S. and abroad: as of 2017, only 158 people have held the title in this country, with fewer than 100 more Master Sommeliers worldwide. 

One of these rare—and super-talented—individuals happens to be a friend to Freemark Abbey. Thomas Price is a Seattle-based wine expert and corporate education director who received his Master Sommelier title in 2012. His path to becoming a pre-eminent wine educator began much, much earlier. 

"I've been in the restaurant business since I was 13 years old," Price wrote in a recent email about his humble beginnings in hospitality growing up in Alaska. "I came up in the business as a dishwasher and then worked my way up to chef."

The veteran sommelier had just returned from one of his frequent out-of-state trips and was happy to share thoughts on Winemaker Emeritus, Ted Edwards' significant winemaking achievements at Freemark Abbey. Holding a rarefied professional position himself, the conversation naturally touched on Price's wine career.
A Lifelong Passion for Wine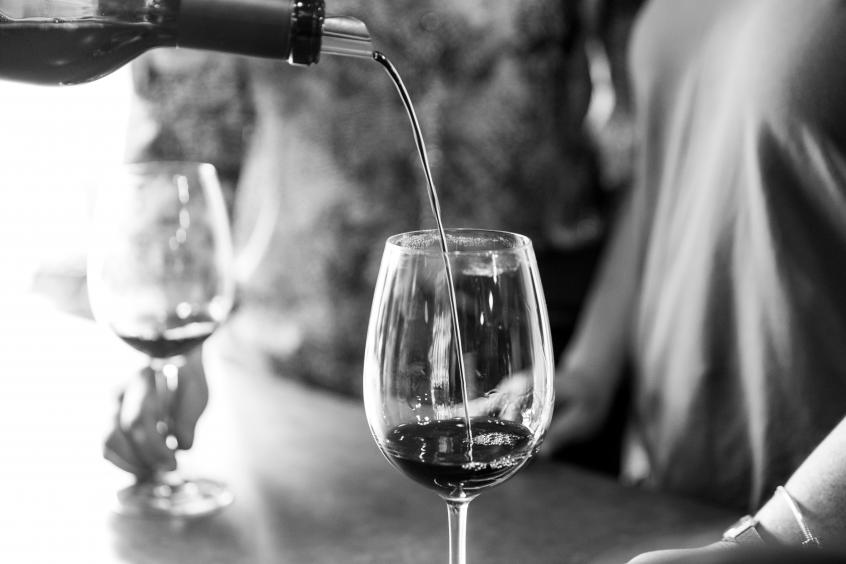 "I was working in the front of the house when I turned 21," he continued, describing his earliest wine pursuits. "My love of food naturally led me into wine. I first started pairing wine with food when I was around 18."

Well before Napa Valley and wines like Freemark Abbey's single-vineyard Cabernet Sauvignons landed on his radar, Price had opportunities in Alaska to explore some of the ways in which food and wine complemented each other. In something of a wine epiphany, he recalled that "a Stilton cheese and Graham's Malvedos 1976 Port pairing in 1982, pretty much started the big picture possibilities of how amazing this could all be." 

Portugal and its famous Port wines—like Graham's legendary '76 Malvedos—are a long way from both California and Price's permanent home of the Pacific Northwest. But his proximity to California's wine country would eventually afford him the opportunity to focus on Napa Valley and, during educational trips here, visit Freemark Abbey to meet and exchange ideas with Ted.
He noted that, from his fellow sommeliers and restaurant wine buyers down to the individual consumers and collectors with whom he interacts, there's a consistent appreciation of Ted's winemaking.
Ted Edwards' Unparralleled Legacy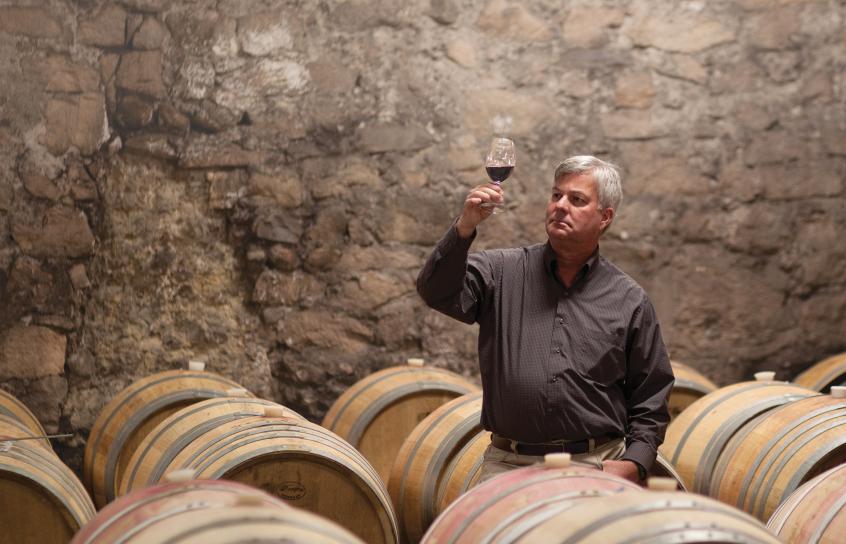 "When I get the opportunity to focus on Freemark Abbey, it is such a compelling story to tell, given the history, property and wines. Also, Ted, who has been the winemaker for over 30 years, is amazing!
"I would say that what makes [Ted] really unique is that with all of the stylistic changes to Napa wines, especially Cabernet, he has maintained the same approach and has established a signature house style of Napa Cab that can only be matched by a select few producers."

Drawing on his extensive tasting and educational experience in Napa Valley, Price thought of a handful of other wineries here to compare to Freemark Abbey, all of them decidedly old-school: "Frogs Leaps' John Williams, the Heitz family, and the Chappelet family are a few that come to mind," he wrote.

As part of his traveling wine educator role on behalf of a variety of California and international wineries, Price evenly divides his time between educating consumers and distributors and participating in direct-to-consumer sales events. And, of course, holding the title of Master Sommelier, he is regularly featured at wine-themed dinners in restaurants and other venues around the U.S., a perk that would seem to go with the territory. Yet the good-natured sommelier expressed only gratitude. 

"I'm fortunate that I get to represent the entirety of [an] amazing portfolio of wineries."
Classic Napa Valley Cabernet Sauvignon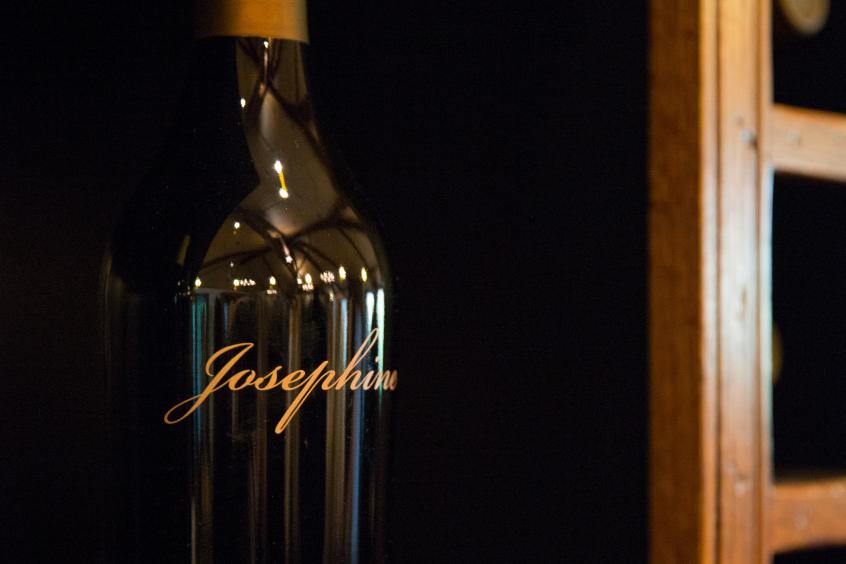 Back in St. Helena, with the country's largest wine library tucked away in Freemark Abbey's extensive cellar, the extraordinary bottles made available from it—currently the 1998 Rutherford Cabernet Bosché—haven't escaped Price's attention. He is a huge proponent of Freemark's Josephine Cellar Club, which allows members access to some of Napa Valley's rarest single-vineyard gems. "The library is perhaps the most deep and extensive in Napa," he wrote enthusiastically, "and the wines across the board are aging beautifully."

The accomplished Master Sommelier concluded his reflection on Freemark Abbey by zeroing in on Ted's unique relationship to the cherished Bosché and Sycamore vineyard sites in Rutherford, while highlighting the winemaker's quiet determination in a part of California wine country that is becoming increasing loud with competing voices. "The vineyard sites—through Freemark's long-term contracts—and Ted's unwavering dedication to making classic Napa Cabernet Sauvignon are to some degree overlooked by the press and the public.

"They are utterly underappreciated in the pantheon of super premium Napa Valley Cabernet Sauvignon, in my humble opinion."