Part One: Introducing Kristy Melton, Head Winemaker
Transition in the Time of COVID-19
When Ted Edwards was offered the head winemaker job at Freemark Abbey 35 years ago, the world was a different place.
As the next person to hold that title, Kristy Melton could, during the summer of 2020, say the same thing. That the change has taken place over months, not decades, is a notable difference.
Ted's history at the winery has coincided with Napa Valley's ascent as a world-class wine region, while Kristy arrived more recently in the midst of a global pandemic. Their situations might seem hard to compare, but on top of genuine friendship, these Freemark colleagues share a genuine passion for winemaking. As vintners, it's the trait most essential to the job description.
Named Freemark's head winemaker on January 1st of this year, Kristy was actually several steps ahead of the pandemic and the onset of "the new normal." Like many of her colleagues and friends, she had already laid out a busy plan for 2020. This included a trip around the U.S. with Ted to visit the winery's distributors and promote Freemark Abbey's wines to restaurant and retailer customers.
"It's been a very different year than I think all of us planned," she shared over the phone recently from her home in Napa. "We'd actually scheduled a country-wide tour. Ted and I were calling it the 'Celebration Campaign.' And we did make our trip to Chicago and landed right when everything closed down. We were going to go to New York, Texas, Florida—things are now obviously very different."
On a national level, the tour was intended to highlight a new-look regime at Freemark—Kristy taking over as Head Winemaker, Ted transitioning to Winemaker Emeritus—that had been in the works for months. Announcing last year that Kristy would be, in his own words, "my winemaking co-pilot for this 2019 vintage," he mentored her into the position while shifting to the next phase of his own career.
"We kind of got talking last year. Ted realized he wanted to begin to think about his succession plan, and that the most responsible way to do that would be to kind of work with somebody for a while," she explained. "So, I wasn't his 'assistant' in any capacity. I was doing my own winemaking things."
Kristy Melton's Path to Winemaking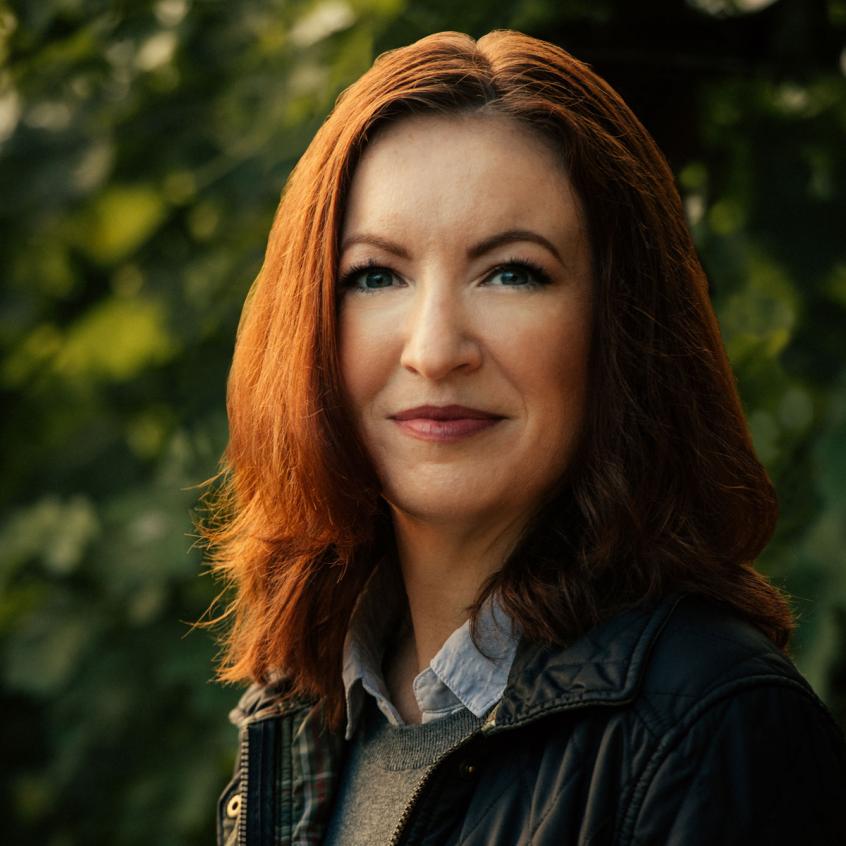 Before coming to work at Freemark Abbey, Kristy was the head of winemaking at Clos du Val Winery in the Stags Leap District. And before that, she accomplished many things, some not even related to winemaking.
Kristy grew up in a rural area outside of El Paso, Texas, quite close to the banks of the Rio Grande River. From a young age, her parents encouraged her to spend time outdoors in their garden and, particularly, to learn to take care of animals.
"They wanted their kids to really understand hard work and responsibility," the winemaker recalled. "From the time I could walk, I was surrounded by animals. I got my first horse when I was little. And then I was raising animals in the 4-H and FFA, getting involved in all the speaking competitions and leadership stuff. So, I think that was really pivotal in my childhood, to build a sense of responsibility and working hard to produce something."
Her early interest in animals carried over through her formative years and into college at Angelo State University in Central Texas. While there, she attended a talk by the renowned, French-born immunologist, Polly Matzinger, for whom she would eventually go to work. "The way Polly talked about science really spoke to me, so I decided that that was the path I wanted to pursue at the time. So, I got a double major in biology and animal science."
Graduated from Angelo State, she applied to work in a program under Matzinger at the National Institute of Health in Washington, DC. Her persistence to land the position paid off: when she surprised the scientist with a phone call to ask for the job, Matzinger was delighted by her directness and offered it to her.
She fell into lab work that she described as "super rewarding" but also learned that it didn't pay enough to cover her expensive rent. Some part-time bartending led to her being staffed at high-end private events in the DC area, where she was exposed to something new: "That's where I really kind of discovered wine. They always had really, really incredible wines at these events."
Wine, as a beverage, had taken hold, but it wasn't until a subsequent trip to California for a friend's wedding—and a side trip to Napa Valley to go winetasting—that the seed of career idea was planted in her head. Touring the Napa wineries, she saw firsthand the amount of science involved in winemaking. It instantly appealed to her.
"I didn't know there were winemaking labs at the time," she confessed. "Because, you know, people who don't know a lot about wine don't realize that."
Before venturing back to California, where she would earn her master's degree in Viticulture and Enology at UC Davisin 2007, she followed Matzinger's advice to try out at a Maryland winery, just to see if the wine bug was real. It was, and today Kristy is probably one of the few Napa Valley vintners who can include strawberry winemaking on her resumé.
From a grape juice-fermenting perspective, that resumé improved quickly after Davis. She interned at sparkling wine-focused Ironhorse Vineyards in Russian River Valley and spent some time at New Zealand's respected Serein Estate. Then she returned to California to work in Carneros as Saintsbury's enologist and made a couple of other stops before getting hired at Clos du Val.
For Kristy, the jump to Freemark Abbey was a short one from the Stags Leap property. Clos du Val isn't quite as historic as Freemark, but it has been around for nearly 50 years and similarly had its Cabernet Sauvignon included in the famous Judgement of Paris tasting in 1976. Another similarity: it's a Cabernet-centric winery that produces a range of other wines, including Chardonnay. That white wine experience was invaluable to Kristy, in whom Ted pus his trust to be an instrumental part of the 2018 Freemark Abbey Chardonnay.
The Future of Freemark Abbey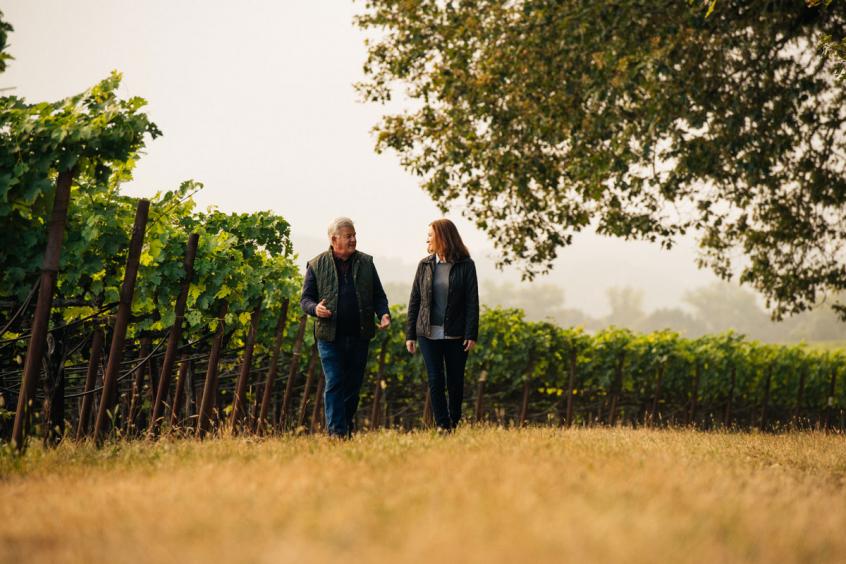 Though their Covid-restricted interactions over the past few months have been via phone calls and Zoom meetings, the two winemakers developed a strong professional relationship that began last summer. It has worked to their mutual benefit.
"It's a very comfortable feeling for me to have Kristy in place," Ted shared over the phone during a recent, well-earned getaway to Lake Tahoe. With obvious pleasure in his voice, he described the program since she took over for him in January.
"She's doing the day-to-day winemaking," he said, "and I'm kind of more by her side. I'm of a part of her team at this point. She keeps me informed of what she's doing and what's going on" with the Freemark wines she's been put in charge of making. For the Emeritus Winemaker, it was no small decision.
"Ever since 1985, I've been the winemaker at Freemark Abbey. I have a lot of ownership—and pride of ownership—of that brand. So, it's important for me. I'm very confident about handing Kristy the ball. And she has taken over and is doing a great job."