A Peek Inside Freemark Abbey's Coveted Wine Library

Opening the Wine Library
How time flies. It seems like just yesterday we were adding the first bottles of the 1998 vintage to the wine library and today they are already primed for re-release.
Wine Library Re-release Program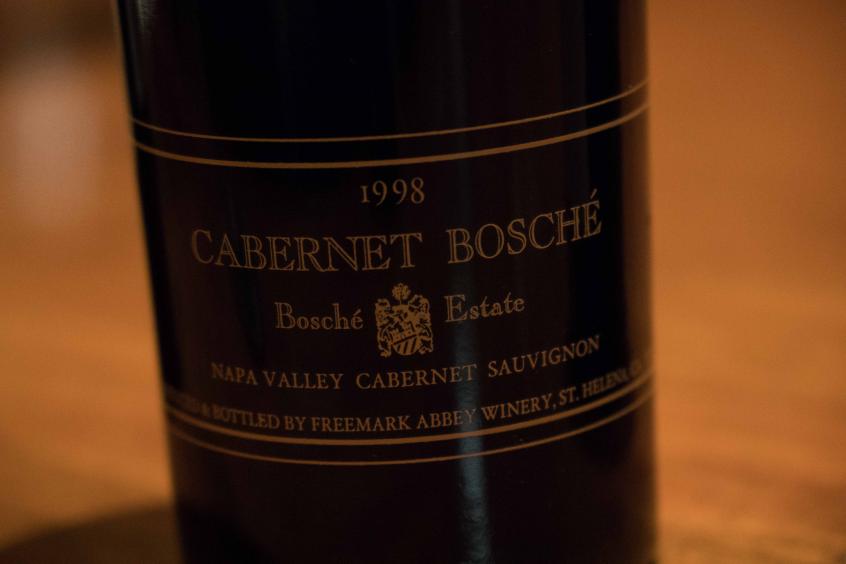 As is the practice of the winery hospitality team, bottles from one of the most extensive wine libraries in the U.S. are made available for Josephine club members to enjoy at the historic Freemark property or to take back home—whether home is just down Highway 29 or halfway around the world. To celebrate the occasion of that great '97 vintage, Freemark enthusiasts from all over have had an opportunity to taste and purchase the 1997 Cabernet Bosché, one of Napa Valley's definitive single-vineyard wines.
Now, with the intriguing 1998 vintage also hitting the 20-year mark, folks at the winery tasting room are getting excited. Winemaker Emeritus Ted Edwards is no exception. The winery maintains a strict library policy. So, for as amazing as the 1997 is, the rest will remain cellared for another 10+ years, and the tasting room will begin pouring the now-intriguing '98.
"It's been a while since I tasted the 1998 Bosché," the veteran winemaker confessed recently when asked to share his memories of that vintage and the Freemark Abbey wines that came out of it. "I remember it as being very approachable early on with soft tannins. Everyone was raving about 1997, but I thought the 98's were delightful. Maybe not as much depth as the '97 or '99, but a very nice wine with typical Bosché character of dark cherry, green olive, walnut meat complexity."
What to Expect from a Library Wine
For its bright acidity and integrated tannins, Ted believes that this late 90's library gem has another decade of life ahead of it. When he next pops a '98 cork, he expects the wine will still possess the cherry and walnut meat flavors that typify Bosché Cabernet, in addition to what he describes as "more of the older wine character with new shoe leather and tobacco nuances."
"I'm sure the tannin is very resolved, smooth and pleasant," he said.
At the winery, Tasting Room Supervisor Russell Flood has some expectations of his own that revolve around the re-release of the 1998 Bosché: namely that club members and other winery visitors with 20-year milestones will come knocking at the cellar door.
Where Can I Purchase a Wine from My Birth or Anniversary Year
"That's part of the fun of having such a large library here," said Russell, who has worked at Freemark Abbey for three years. The 25 year-old Southern California native was recruited right out of college by Freemark's Winery Historian, Barry Dodds, and already speaks with the authority of a seasoned hospitality pro. "We have people come in all of the time who tell us they got married in this or that year, whether it be '85, '95 or whatever, and we can get them a bottle for their special anniversary."
Asked about the oldest Freemark Cabernet he has retrieved from the wine library so far, he first explained, "Most of these older wines are exclusively available to the Josephine Club. That's kind of one of the perks of being a club member. The 1980 is the oldest we can offer on a regular basis."
But he noted that he and his colleagues recently sold an extremely rare Cabernet Bosché to a Josephine Club member. To celebrate his upcoming birthday, the gentleman had searched long and hard for a Napa Valley wine from the year he was born.
"It's pretty unusual that we can do something like that, but it was his birth year. He told us he loves Freemark Abbey, and that typically he likes some of the newer wines. But he saw one of the older bottles down in the wine library when Barry took him down there, and he and his friends said, 'Hey, we need a bottle of that!' So we made an exception for them and got them that bottle for his birth year."
It's Never too Early to Start Building Your Wine Library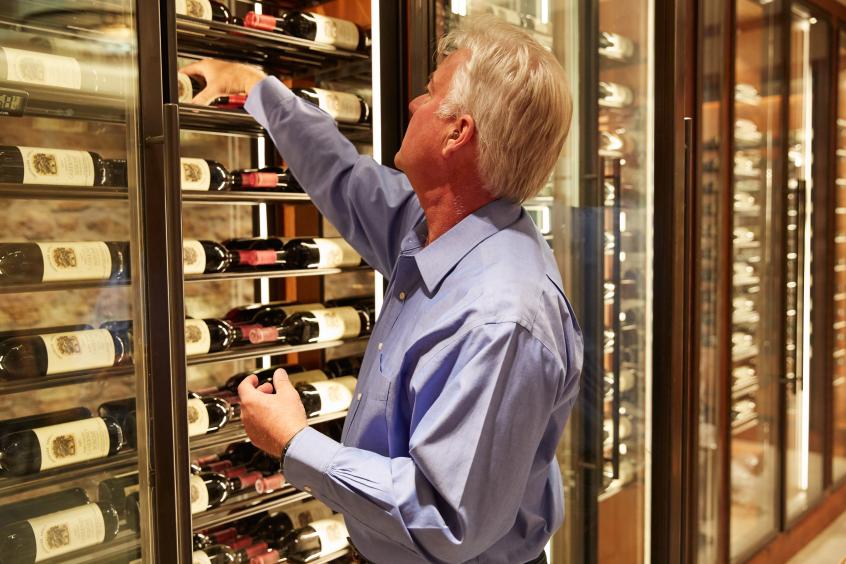 Russell added that he particularly enjoys winery visits by parents and grandparents who stop in to purchase more recent Freemark Cabernet vintages for their children and grandchildren. "It's always fun," he said. "People pick up cases all the time for their grandkids. I know there are certain club members who have a case of Freemark in the cellars for every single grandchild. They might have five or ten grandkids, so it's pretty cool that they're willing to fill their cellars that way in hopes of them liking the wine in 21 years or however many years after they've bought it."
On the subject of coming-of-age wines, he laughed that he's had younger parents buy a couple bottles of Freemark Cabernet and tell him, "Hey, we're going to drink this on one of our kid's teenage birthdays when they're driving us crazy, or else we'll wait for their 21st birthday!'"
Cabernet Bosché Highlights the Best of Rutherford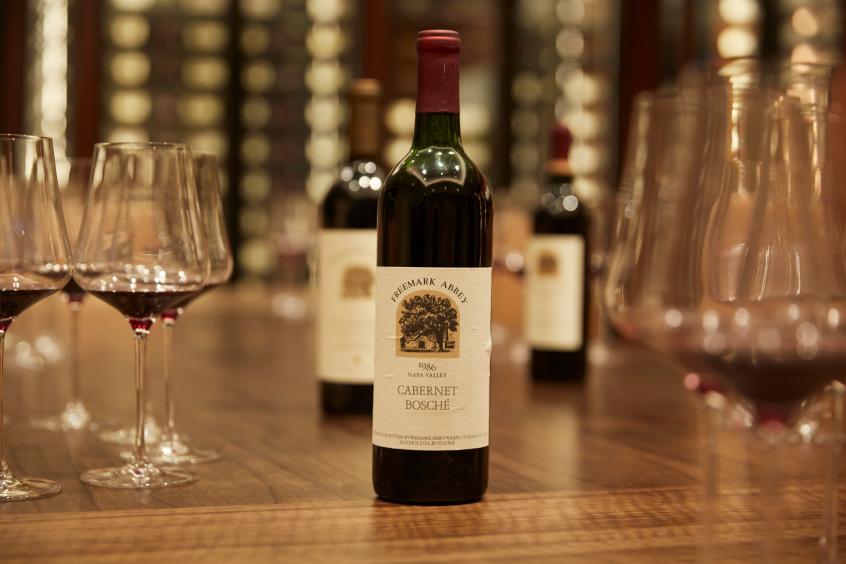 Before getting back to the less glamorous part of his job—counting inventory—the Freemark manager was asked to describe the wine that club members are sure to seek out in 2018, the '98 Bosché. "You know, Bosché for me is always one of those wines that goes very old-world when it gets into the 20 or 25 year mark. It becomes earthy and dusty with a little barnyard character, but it still has a nice balance of fruit and acidity," he said.
Sharing a final thought on a Cabernet that is only a few years younger than he is, Russell confidently echoed Ted Edwards' winemaker impressions. "I think it really showcases the Rutherford dust at its finest."