Viognier - The Most Unique Wine Grape
Napa Valley Viognier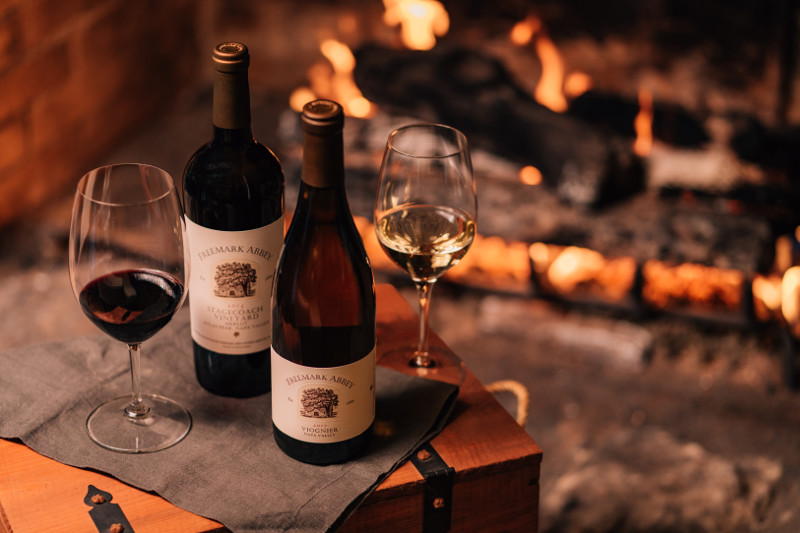 In the old days at Freemark Abbey, "Do you have any Viognier?" was a question the tasting room staff wouldn't have heard. But in more recent years, this dry, rich, and decidedly floral white wine grape has become part of Winemaker Emeritus, Ted Edwards', winemaking repertoire.
French Viognier vs. California Viognier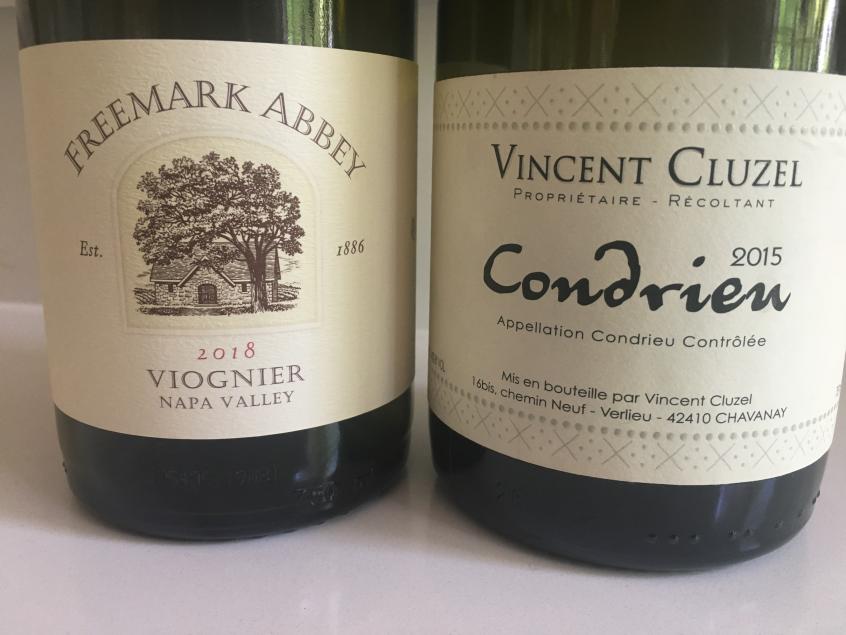 "You know, I'm not that familiar with Viogniers from France, though I have tried them," Ted said recently on a call from the island of Maui, where he was participating in a wine and food festival at Kapalua, pouring library vintages of Cabernet Bosché. "But between France and California, I think there's a common thread of flavors and aromas."

Staring across the water at the volcanic peaks of Moloka'i, the tropics were probably on his mind as much as Rutherford when he was asked to share some thoughts on Freemark's newly released 2018 Napa Valley Viognier. 

"To me, there's kind of a citrus-pineapple and floral character," he said. "I think that's a common thread—the citrus character—and I think it's a flavor like pink grapefruit. There's floral-ness, too, and it has a very fruity character. It's not fruity in a Riesling kind of way; it's fruity in its own way."

Much about the noble variety can be described with that qualification. Viognier is, in its own way, one of the world's most unique wine grapes. 
The World's Most Unique Wine Grape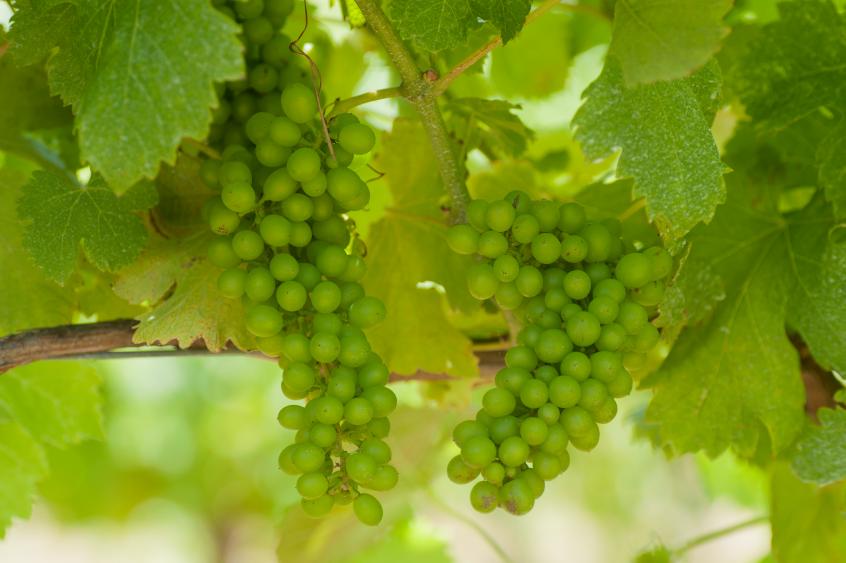 The vine is not widely planted in France, but what's lacking in quantity of vineyards is more than made up for by the quality of wine from the Rhône Valley appellation of Condrieu, a small and extremely old region about 25 miles south of Lyon. Condrieu's dry whites are produced from 100% Viognier and are a singular drinking experience, with high prices to match.

A striking thing about Ted's version of Viognier, particularly in the '18 vintage, is how it echoes Condrieu—minus the sticker shock. It displays many desirable attributes of Rhône Valley Viognier, particularly in its rich, full-bodied texture, fine acidity, and exotic fruit flavors. Though any comparison to the great French appellation is probably unfair.

"There's something about Condrieu, the minerality you get from the wine, and maybe something else I can't put my finger on, that makes it different from Viognier from anywhere else," said Napa-based importer Jack Edwards recently.

Edwards brings a small handful of Condrieu wines into the U.S., where they tend to sell out quickly. That he and Ted share the same last name is a coincidence, but it's no surprise they both love Viognier.

"For me, in a blind tasting I could pick out Condrieu pretty easily compared to Viognier from other parts of the world," the importer said, "but, really, there are some great Viogniers from other places, like Australia and California."

As the former sales director for Oakville's Miner Family Wines, where he worked for 16 years, Edwards knows of what he speaks when it comes to Viognier made in California. Like Freemark Abbey, Miner Family is one of the more established Viognier producers in this state. Each winery started its respective program in the late 90s. Over the last few years, both Ted and the folks at Miner have zeroed in on vineyard sources that offer them the best chance to make a successful version of the tricky variety. 

Edwards pointed out that, while the grape thrives in the Rhône Valley because of the rocky, mineral-laden soils and cooler climate, "Viognier does surprisingly well in warm weather." In other words, the exact Napa Valley conditions Ted and his Freemark Abbey team have worked under since Chuck Carpy decided to plant the variety at Carpy Ranch in Rutherford over 20 years ago.
The Early Days of Freemark Abbey Viognier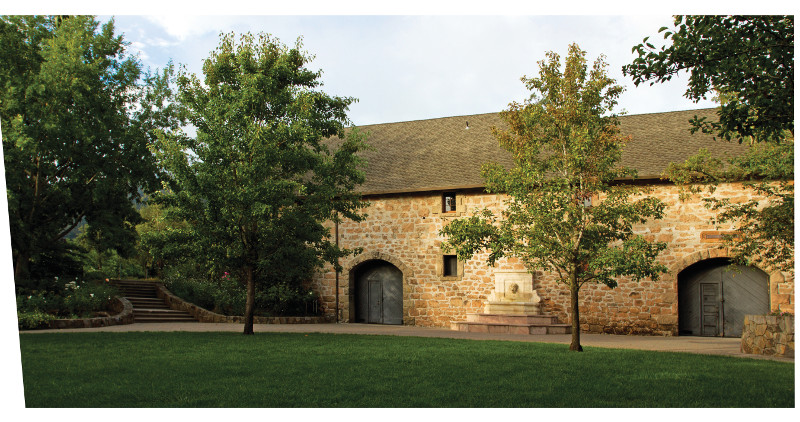 "It was in the mid- 90s," Ted explained, and the late Freemark partner Carpy "was looking for something different to plant on his vineyard. Chuck had had Sauvignon Blanc there, but the Sauvignon Blanc market had gone kind of soft, and he wanted to do something that was going to be innovative and new and different. So he planted Viognier, with the idea that Freemark Abbey would make it. It was my challenge to make it for the first time for Freemark."

That first time turned into a long run of vintages. Ted noted that Carpy eventually decided to pull out the Viognier vines because of some rootstock issues. But the Freemark Viognier program continued, thanks to vineyard sources Ted located in the Oak Knoll and Oakville AVAs. 

Then, in the 2015 vintage, he settled on a two-acre vineyard in Oakville, ideally situated next to the Napa River adjacent to blocks of Cabernet Sauvignon and Sémillon that were already being grown for Freemark. Ted's familiarity with this section of Oakville allowed him to create a version of Viognier that is as true to the variety as can be found these days in California.

But France and the Rhône Valley still linger in the background. 

"I'm not trying to say the Freemark Viognier is just like Condrieu," emphasized Jim Denham, a prominent Bay Area wine merchant and longtime fan of Ted's wines. "But it honors that mandate of toning down Viognier's forward fruit and richness and still expressing the variety. And so in a way, it's classical. Let's say, it's classic California Viognier, even if it's not Condrieu."

Denham has carried Freemark Abbey wines, including Viognier, is his impeccably curated East Bay shop for many years. He's also something of a Condrieu expert, having visited the Rhône numerous times. 
Freemark Abbey's Viognier Today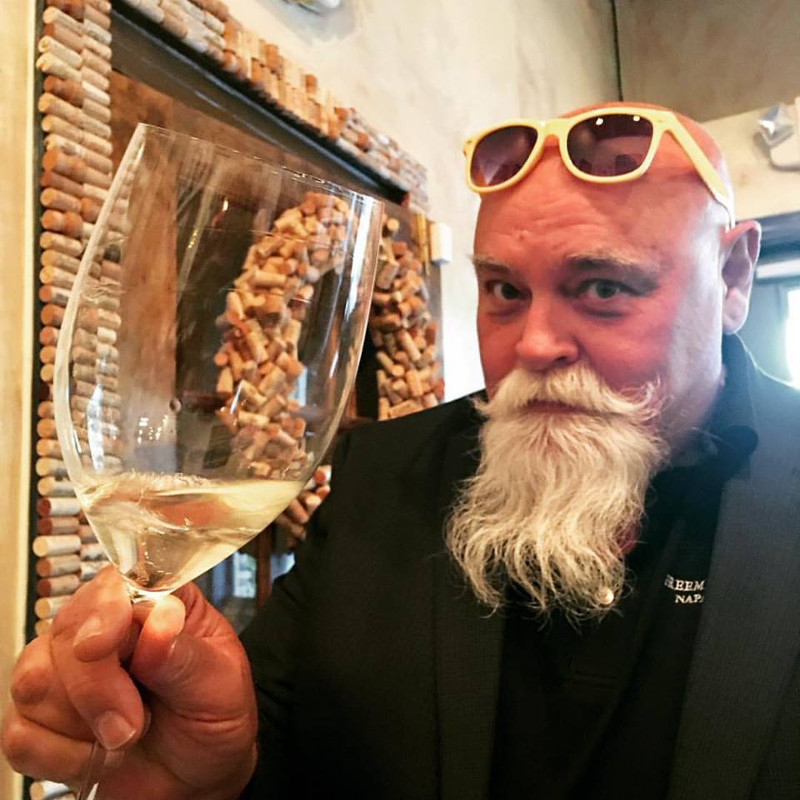 In an email newsletter on the last day of 2018, he sent out his top 50 wine selections for that year. Freemark Abbey 2017 Viognier came in at number four on the list, under the subheading "Hard-to-Categorize Whites."

"Viognier from the Napa Valley is a very, very rare bird," he shared. "And we like surprises. The same white wine all of the time is boring. It's counter to the whole idea of wine for wine lovers."

In addition to Ted producing such a unique wine, his long tenure as Freemark Abbey's winemaker been a factor in Denham's decision to promote the wines to his customers. He said that such longevity is seldom seen in California wineries these days. The support has been understandably Cabernet-centric, considering Ted's decades-long experience with the Sycamore, Bosché, and other Napa Valley vineyards over his career. Viognier has, in the meantime, worked for both Denham and Freemark Abbey as a great alternative variety.

"It's been a fun discovery," Denham said. "I've just been enormously pleased with this Freemark wine that has the exuberance of California Viognier but that is somehow comparable to Condrieu."

French comparisons aside, Ted has settled into a forward-looking groove with the current version of Freemark Abbey Viognier. It will likely always be one of the winery's smallest-production wines, "but it offers that kind of balance to the Freemark red wines that we're aiming for."
"I would have to say our Viognier is something that we just dug out for ourselves," he noted with pride.