Freemark Abbey and the Rutherford Dust
To paraphrase Mark Twain on San Francisco, of the coldest days Ted Edwards ever spent, one of them may have been a summer Thursday in 2019 when he found himself at the chilly northern tip of the city, pouring Freemark Abbey Rutherford Cabernet.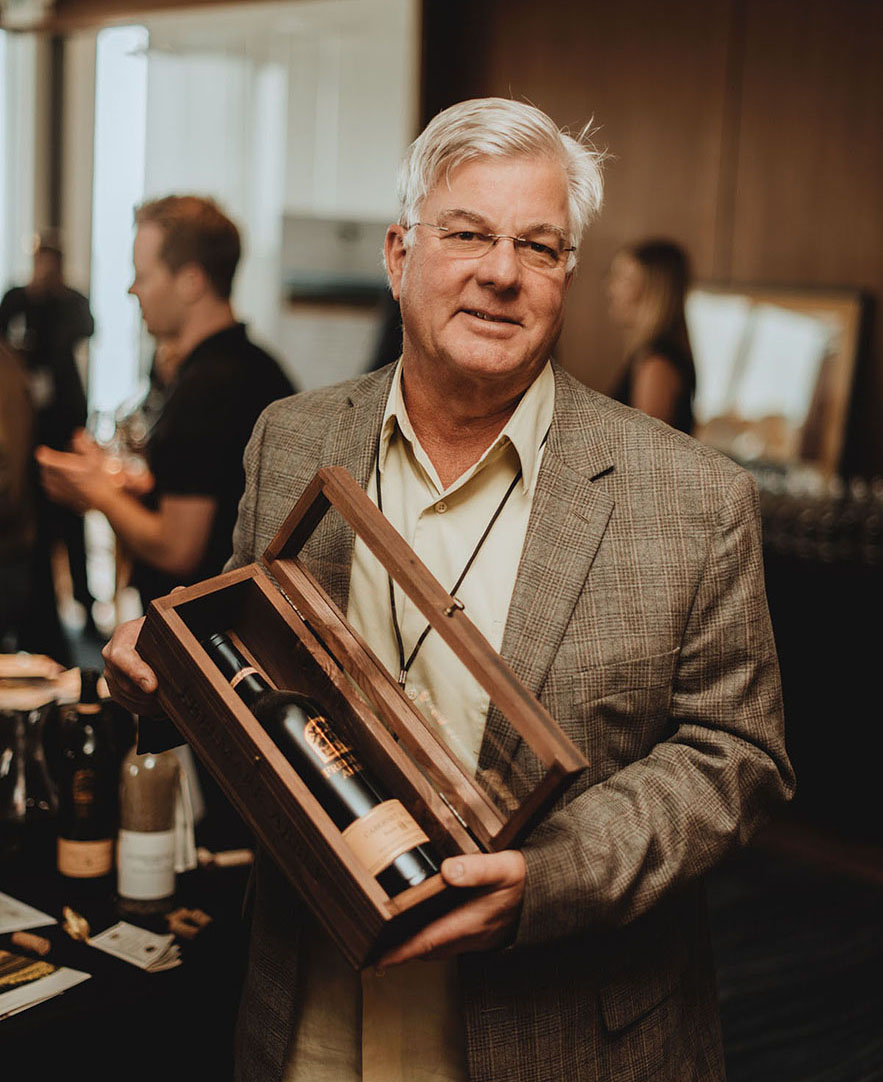 "Day in the Dust"
The now-Emeritus vintner was just a few months away from handing his Head Winemaker reins over to Kristy Melton when the Rutherford Dust Society hosted its annual "Day in the Dust" tasting at a historic San Francisco yacht club. While a foghorn sounded across the water every few minutes, Ted joined a couple dozen fellow vintners inside the nearly century-old club to promote Rutherford wines—and the "dust" characteristic that the Cabernets all seem to have in common—for a large turnout of Bay Area retailers, restaurateurs, and wine enthusiasts.
By all accounts, the event was a success. As a highly anticipated industry tasting that takes place every summer in its namesake town, the showcase of Rutherford wines also represented new territory for the Rutherford Dust Society, since they had shifted the location from Napa Valley to San Francisco and opened it up to consumers. And plenty of Freemark Abbey Cabernet and other wines were enthusiastically consumed.
For RDS Executive Director Sara Soergel, there's always some informed anticipation of her own before any Rutherford wine tasting takes place.
"I think when consumers see 'Rutherford' on the label, they know three things," she said on a recent phone call. "They know it's going to be a high quality bottle of wine; they know it's going to have 'Rutherford dust' characteristics—that's the terroir; and they probably know there's a lot of history behind the Rutherford name."
Sara joined the Society in 2016. A quick study on both that history and the ongoing evolution of an essential section of Napa Valley, she was named Executive Director just three years later. With her first major event taking place at a yacht club in 2019, the location was entirely appropriate: she was, and is, skillfully helping to steer the Rutherford ship.
"The 'brand' Rutherford has been around long enough that most people have heard of it" she continued. "That's really why people are buying tickets to our San Francisco events and to our other tastings, because they're aware of the reputation. They know the wines are going to be good. But what people often don't know is much about the vineyards. They want to find out more about Rutherford, the place, and of course the Rutherford dust."
Short of visiting those vineyards, the event attendees had the opportunity to chat directly with winemakers like Ted, or even "outliers" such as Alpha Omega Winery's Kelly Carter and Tres Sabores' Julie Johnson, who, respectively, poured aged Sauvignon Blanc and Zinfandel at their tables. To fit the occasion, all of the participating vintners had the corks popped on a wide range of Rutherford Cabernets, lineups that helped to collectively demonstrate the terroir characteristic—the dust—for which the AVA is justly famous.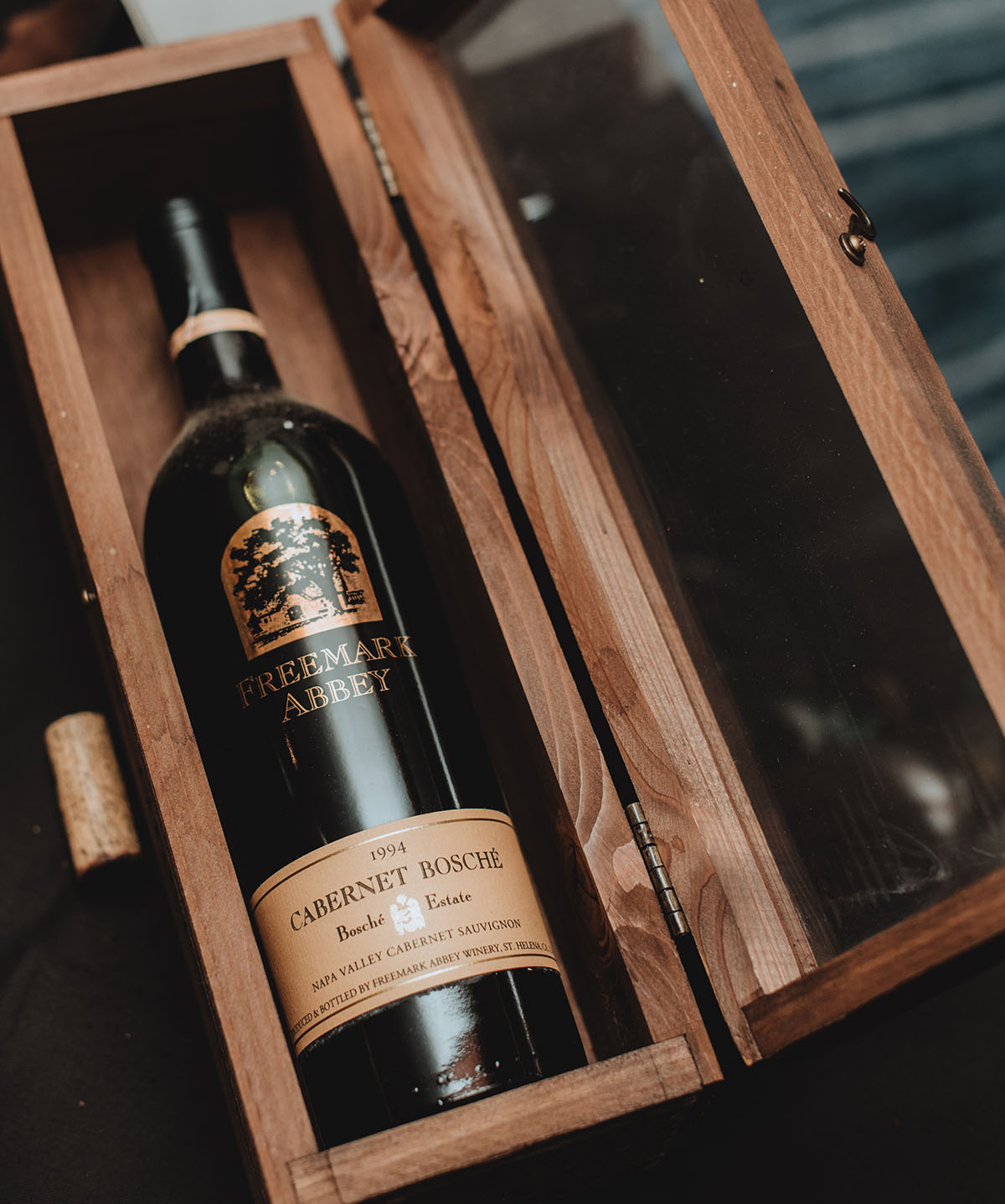 Of course, Ted didn't show up with just any Rutherford Cabernet Sauvignon at the San Francisco event. His contribution was, in fact, a show-stopping 1994 Cabernet Bosché, one of the Rutherford AVA's signature red wines. Keeping with the RDS' theme for the tasting, wineries were welcome to bring library wines to pour next to their current Rutherford releases. If there was a winery in the room equipped to provide such a glimpse on a past vintage, it was Freemark Abbey, whose wine library extends back to the 1960s.
But the current wines, from established producers like Heitz Cellars, Grgich Hills, and Freemark Abbey to relative newcomers S.R. Tonella and Brilliant Mistake Wines, were really the stars of the show, insofar as they demonstrated how Rutherford is a forward-looking Napa Valley appellation producing wines as relevant today as they were in the 1960s and '70s—and sometimes even earlier. The overall impression many seasoned wine professionals and casual drinkers likely took home with them that day is that Rutherford is a part of Napa Valley with a foot each in its historic past and its innovative present.
The History of Rutherford
"Within Napa Valley's history, there were these 'founding father' vintners," said Sara over the phone, "and some of them were in Rutherford." She highlighted Inglenook and Freemark Abbey as a pair of early wineries that have stood the test of time, then related the story of Inglenook's Captain Gustave Niebaum. The pioneering vintner arrived in Napa Valley in the 1870s and purchased his famous estate in 1879, well over a decade before Josephine Tychson founded her own St. Helena wine estate. Tychson's property would, of course, evolve into Freemark Abbey in the late 1930s and eventually become synonymous with Rutherford in the 1960s and '70s, vis-à-vis its bottlings from the legendary Bosché and Sycamore Vineyards.
But Sara was quick to point out that nearly a century before such single-vineyard Cabernet Sauvignons helped put Napa Valley on the map, Captain Niebaum was focused on quality grapegrowing. "Even at that time, he was seeking not just to make a wine, but to make a premium wine," she noted. "And so you have this history, over 150 years almost by this point today, of producers on Rutherford soil who have really stood on each other's shoulders, constantly reaching for higher and higher vineyard standards."
For the last half century, with Freemark Abbey playing an important role through its relationship to Rutherford vineyards, those standards haven't gone unnoticed at the highest levels of the wine trade. All the way across the U.S. in Tampa, Florida, Master Sommelier Emily Pickral has extensive experience with Freemark Abbey's range of wines, and those of other Rutherford producers. She's a huge proponent of this section of the Valley and, like Sara, is quite well-versed on the history of the Rutherford Bench.
"When I think of the history of the Napa Valley, you have some key producers in Rutherford who solidified its reputation going back to the late 1800s," Emily commented over the phone. "That's why I say that Rutherford, to me, is the complete package. Because you've got these historical markers in the region that are a testament to the quality of wines that could be grown, going back 140 or more years."
Looking at Napa Valley's more contemporary history, Emily saves some of her greatest praise for Freemark Abbey, which she describes as a very classical producer. Her thoughts on Ted's winemaking (and Kristy's, now and going forward) are summed up in terms of elegance versus concentration, and restraint as opposed to flashiness. "I've always thought of Freemark Abbey as having freshness of fruit, with really polished and well-integrated tannins, and a really beautiful balance to the Cabernet Sauvignons," she said.
Sharing a story about an eye-opening moment when she realized how great a Rutherford Cabernet can be, she recalled tasting a 1995 Cabernet Bosché a decade ago in one of her restaurant sommelier jobs. Her guests that evening offered a glass of this rare library wine to her. "I was so blown away by the complexity of it, and how well it had aged," she enthused. "You know, I've been in the wine business for the past eighteen years, and not to brag, but I've tasted many, many wines from many different regions. But there are only so many instances where you just kind of stop and you remember that moment. And that was one of those wines for me. It was just so memorable. It stopped me in my tracks."
Only one vintage separated that 1995 Bosché from the '94 bottling brought along by Ted to pour at Day in the Dust. It would be easy to picture an attendee, whether a neophyte wine drinker or a professional buyer, having a similar reaction to such a special bottle. The flavors and aromas of Cabernet produced from this legendary Rutherford vineyard are that unique.
Freemark Abbey and The Rutherford Dust Society
Asked recently about Freemark Abbey's participation in the Rutherford Dust Society, Kristy expressed a commitment to the group of wineries that echoed Sara Soergel's, writing in an email that she thinks of it as "a great outreach and educational organization for all involved." She also observed that Rutherford is just one of many viticultural areas in Napa Valley, but the RDS allows consumers to get an in-depth understanding about its individual characteristics. "They can get to know producers better from regions they enjoy. They might even discover new gems that they wouldn't find in the larger marketplace," the Head Winemaker wrote.
The '94 Cabernet Bosché displayed on Ted's table, and shared with a roomful of collectors, sommeliers, and happy consumers that day in San Francisco, would certainly count as a gem of a Rutherford wine.
"What sets Rutherford apart is a relentless focus on quality," Sara summed up near the end of her phone call. "I guess people are going to say that no matter where you are, but it goes all the way back to these historic wineries. We've just had more time to hone these skills and build upon experience."