Wine Collector Series: Sherri & Johan Nordwall
Early in March, when Sherri Nordwall and her husband left Freemark Abbey after a Bosché Release Day party, they couldn't have guessed it would be their last visit for a while.
The San Francisco couple has been making trips up to the wine country since they married in 2002. Normally, it would've been just a matter of weeks before they returned to their favorite Napa Valley winery. But as the weeks have turned into months, Sherri and Johan have restricted themselves mainly to the city. Adjusting to a time out in their wine tasting schedule has been a healthy dose of the new normal.
Destination of Choice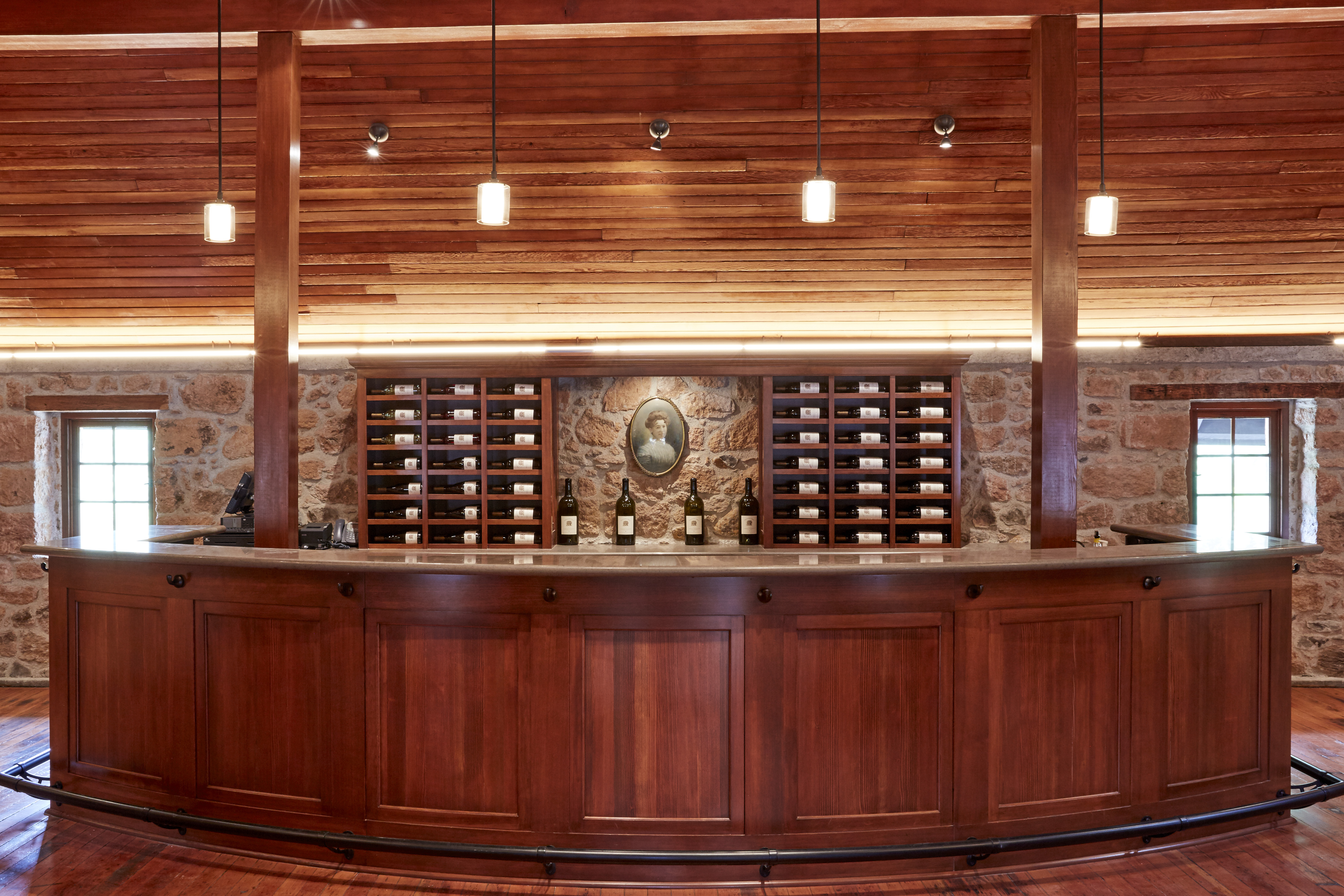 As a cherished friend to Freemark Abbey and one of its most loyal customers for over three decades, Sherri has probably lost track of the number of times she's walked through the tasting room doors. From the moment of her first, and rather spontaneous, drop-in back in September of 1988, it's been her favorite California winery. As it turns out, she drinks and collects wine from quite a few of them.
"My first husband and I made a stop there on our honeymoon," the longtime real estate project manager said on a recent phone call, discussing how Freemark became her destination of choice. "At that time, I'm not sure I'd even tasted any Freemark wine. It was just a complete gut intuition."
She remembers the day well.
"They had so many wines listed in the tasting room, like Cab Franc and Cabernet Sauvignon. And I was confused because they had this thing called 'Bosché.' I remember thinking that it was a different kind of Cabernet grape."
In addition to being introduced to one of Freemark Abbey's flagship wines—the Cabernet Bosché bottling from Rutherford—she has another distinct memory of that auspicious afternoon: Ted Edwards was there, pouring for visitors alongside a tasting room employee. Whether it was all-hands-on-deck or just normal procedure at the time, she can't recall exactly. But she's never forgotten that September day.
a wine enthusiast from the start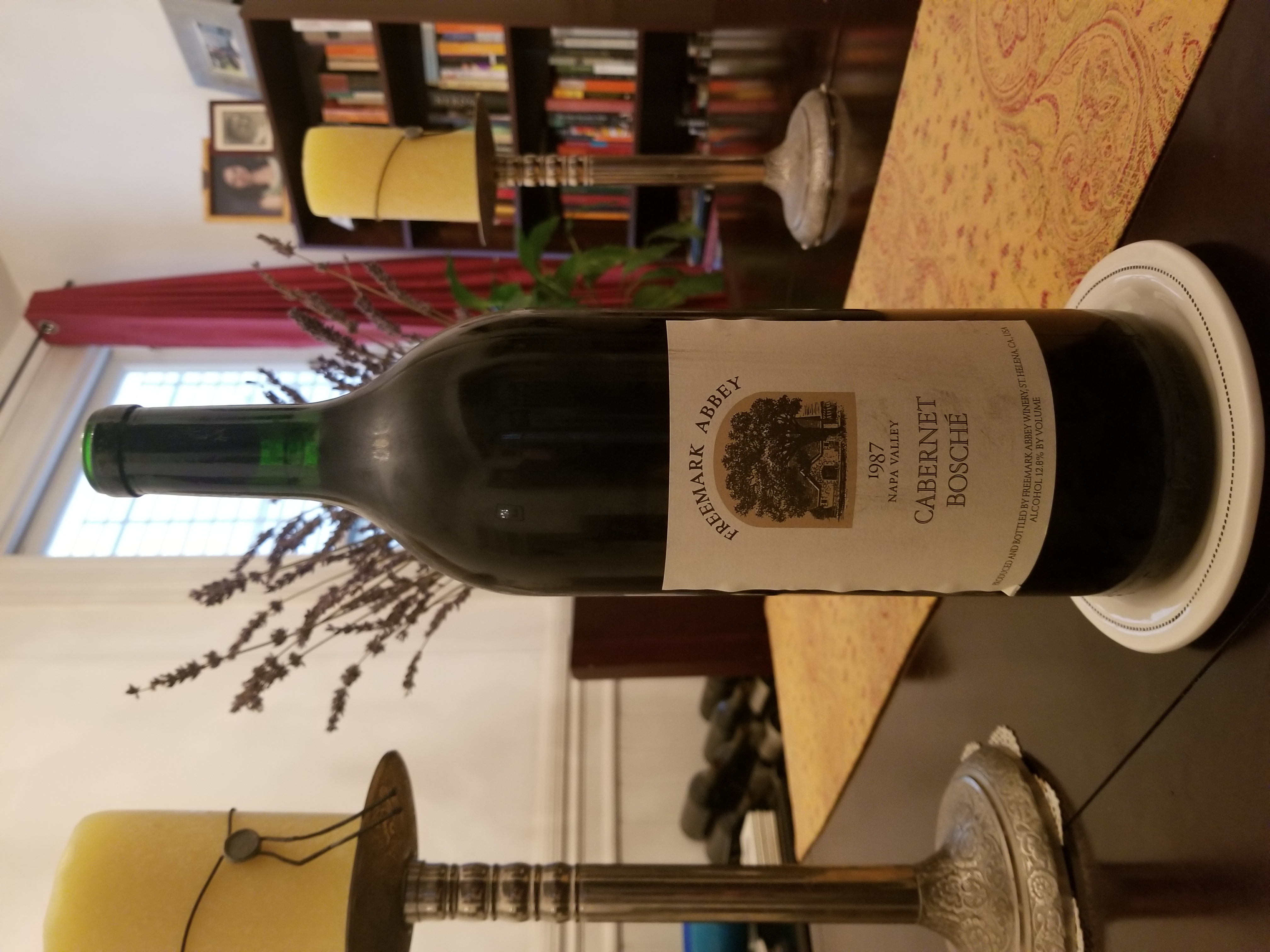 In a way, Sherri was primed well before her honeymoon trip to enjoy what Freemark Abbey and its winemaker had to offer.
She grew up in and near California's Central Valley, in the city of Fresno, and, later, in a more remote Sierra Nevada mountain community. As a child, she befriended a wine-drinking family who were clients of her father. "My very first wine memory is when I was eight years old. My dad built a house for some Italian folks down in the valley where I grew up, and they always gave their kids wine with dinner. So they gave me some," she said with a laugh.
"My first taste was a little like, 'Meh,' and my second was, 'You know, that's kind of OK!'"
Several years later, as an ahead-of-her-time teenager, she connected with the first wine brand that captured her imagination. While celebrating a birthday at The Upstart Crow, a gone-but-not-forgotten Fresno restaurant and coffeehouse, she convinced her parents to order a bottle of Fetzer Cabernet.
"This would have been 1978, maybe '77. I'd tried some Fetzer before, and it was like, 'Oh my god, this is the best thing I've ever had.' And so I asked my parents to order a bottle, since I wasn't old enough—even though I got to drink it, anyway. Everyone at the table, including my brother, was like, 'Wow, this is really, really good!'"
Sherri went on after high school to attend Sonoma State University and pursue her interest in music, which she'd developed through her teenage years, showing great promise as a vocalist. With a musician brother who also worked in the wine business back then, she was exposed to wine and food.
"Being into opera and classical music, I was into better food and that kind of thing. Better than my mother made, anyway!" she laughed again. "For a long time, Fetzer and Clos du Bois were my favorite wineries because that's what I was able to buy, and they were just so much nicer than anything else I could afford."
After college, she found herself stuck in long commutes between a Santa Rosa job and home in Oakland. Meanwhile, she said, "I was also trying to sing opera in Sonoma but was just getting really exhausted, so in 1987 I finally left that to find something in San Francisco."
She landed a good-paying position with a real estate developer in the city, and she's been with that company ever since. As for music, which continues to be her passion, "I occasionally sing at open mikes, but these days it's mostly at home."
Sherri's relationship to Freemark Abbey—and its extensive wine library—has grown over the years. After that initial visit in 1988, she joined what was at the time the winery's basic wine club. Today, Sherri is a Josephine Club member, a status she and Johan enjoy to the fullest through collecting and attending winery events. In between, she's raised a daughter named Emily, who was born in the great vintage year of 1990. Like her mother, Emily is well known around Freemark.
"I actually still have several bottles of 1990 Freemark because that's when my daughter was born," she noted with pride. "For her 21st birthday, we had, I think, a Cabernet Bosché. And then when she graduated from college, we had both Sycamore and Bosché to celebrate."
She singled out other library vintages she's acquired in recent years: a still-lively 1973 Napa Valley Cabernet she purchased at the winery's 125th-anniversary party; and a stunning 1982 Cabernet Bosché, which bears the fingerprints of Ted as the assistant winemaker.
"Johan and I had gone to a hotel in Inverness for our tenth anniversary, and we took that Bosché with us. I remember there was a terrible storm, and we had a fire going, and they brought dinner to us in our room. We opened that bottle. It was just phenomenal—a phenomenal bottle, you know, a 30-year-old bottle of wine."
napa valley experts
"Sherri and Johan are some of the biggest and most loyal fans of Freemark Abbey," commented Wine Club Director Kimberly Rupp on this engaging San Francisco couple, who were guests at her wedding in 2015. "I've known them for many years and have developed a wonderful friendship with them."
When it comes to seeking out top-quality wines and hospitality in wine country, the Nordwalls have cast their net wider than Napa Valley. They're also members at Peay Vineyards on the Sonoma Coast and Roederer Estate in Anderson Valley. Sherri would be the first to tell you that a woman cannot live by Cabernet Sauvignon alone: it wouldn't leave room for Pinot Noir or Champagne—or Cabernet Franc.
Napa Valley's version of the "other" Cabernet is, to this day, her favorite wine from Ted's repertoire. Though the winery isn't currently producing a varietal Cabernet Franc, it's the one that sticks out in her memory of meeting him back in 1988, when he was pouring it in the tasting room.
"It's not that I don't adore Cabernet Sauvignon, but the Cab Franc stuck with me then," she said. "I mean, it just kind of burned into my brain. It was like, 'What was that?'"
Sherri explained that, between Napa Valley and regions of France like Bordeaux and the Loire Valley, she's tried her share of Cabernet Francs. But in the end, she figured, "My palate is just similar to Ted's. Maybe that's why his was my favorite. You know, I've had others, and I'm not saying they're not good. But I preferred Ted's."
She continued, "I've drunk a lot of wine from a lot of places, but I would say that when you have the opportunity to savor from the same vineyards, and then the remarkable opportunity to taste the same winemaker's wines for many years, it's like you start to realize the components, I guess, that are special or that you really love in those wines."
Like many Freemark Abbey club members, Sherri and Johan don't wait too long to enjoy some of the contents of their Josephine shipments, while other bottles get sent to a wine vault close to their San Francisco home for long-term cellaring. But over the course of thirty-plus years as a customer ("We've been there so long, we're like fixtures on the wall!" she joked), Sherri has figured out that the winery's library in St. Helena is full of vintages that transcend mere wine in the bottle. Freemark's wines can, and do, represent both the big milestones in people's lives and the little, happy moments.
Relating it to another passion, music, she was perhaps most eloquent.
"Wine comes up in opera a lot. So, there's that," she said with yet another laugh. "For me, it's like culture. It's about sharing and connecting and joy, you know, in the beauty of what nature has given us, whether it's a voice or a grape or the ability to do something with either of the two. Most of the things in my life that I find really matter to me connect the whole Buddhist thing of being in the moment—which music is for me. And I think maybe, for me, wine often will be that first taste. It's like, 'Boom!' and there's nothing else right at that moment. It's just that wine, you know."
"I mean, I can't drink bad wine anymore!" she exclaimed. Not that Sherri ever really did.